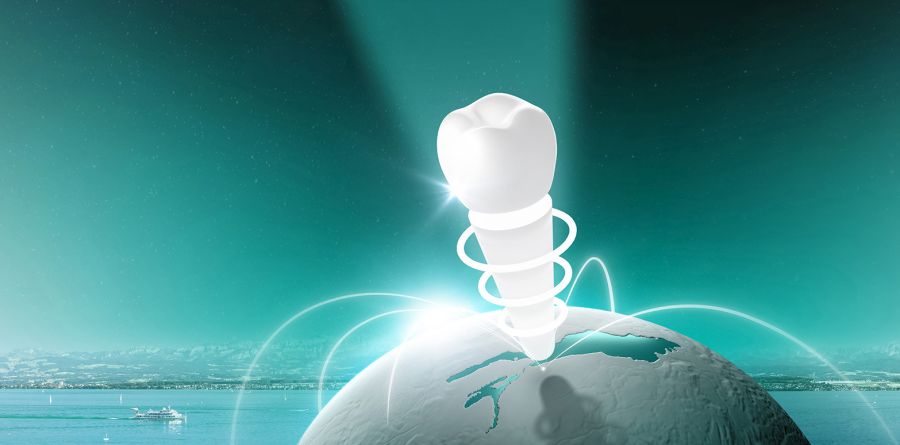 Joint Congress For Ceramic Implantology
Date – 15-10-2021 to 16-10-2021
Venue – SDS Swiss Dental Solutions AG Konstanzerstrasse 11 CH-8280 Kreuzlingen
Day - 1 Friday, October 15th
MORNING

AFTERNOON

LUNCH BREAK
Lunch together and visit to the exhibition

PROF. DR. ANDREA BORGONOVO
Zirconia dental implants for edentulous rehabilitation: a 15 years-long experience

DR. DIRK DUDDECK
Titanium and ceramic implants under the microscope: Sterile packaging and already contaminated?

LIVE OPERATION
Immediate implant placement of teeth 16/17 with Dr. Rebekka Hueber

ENRICO STEGER
CAD/CAM and zirconium oxide in prosthetics – current status

BREAK
Collegial exchange and visit to the exhibition

DR. ALESSANDRO ALAN PORPORATI
Ceramics in dental implantology: past, present and future

DR. KURT MOSETTER
Teeth, Jaw, Cervical Spine, GPS

BREAK
Collegial exchange and visit to the exhibition

DR. JOHANN LECHNER
Beyond periodontitis and peri-implantitis – Novel localization of RANTES inflammatory signals in bone marrow defects with ultrasound sonography.

LIVE DEMONSTRATION
BISS/AIM

LIVE DEMONSTRATION
CaviTAU®

QUESTIONS/DISCUSSION
Pose your questions to the speakers

FRAGEN/DISKUSSIONSRUNDE
Pose your questions to the speakers

WHITE NIGHT
Let´s Party! – Celebrate with us and let the evening unfold
Day - 2 Saturday, October 16th
MORNING

AFTERNOON

LUNCH BREAK
Lunch together and visit to the exhibition

MARCO GADOLA
How do ceramic implant systems become a commercial success?

DR. MED. PERCY MARSHALL
Micronutrients – the basis of a healthy lifestyle

PROF. DR. SHAHRAM GHANAATI
Biologization of biomaterials in dental surgery

ANA & AUGUSTO TRALLI
Weston Price and the discovery of vitamin K2

LIVE DEMONSTRATION
Aspects of phlebotomy

DR. SAURABH GUPTA
Osseointegration and bioscience of zirconia implant surfaces – Current concepts

BREAK
Collegial exchange and visit to the exhibition

BREAK
Collegial exchange and visit to the exhibition

DR. UWE DREWS
Immunological effects of implantation with zirconia implants

DR. JUDSON WALL
Soft tissue response to zirconia

DR. JOHANNA GRAF
The root-treated tooth from an immunological point of view

QUESTIONS/DISCUSSION
Pose your questions to the speakers

QUESTIONS/DISCUSSION
Pose your questions to the speakers
IAOCI Speakers At Switzerland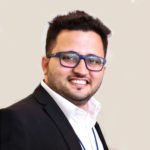 Dr. Saurabh Gupta BDS, MDS
Osseointegration and bioscience of zirconia implant surfaces – current concepts
Zirconia is gaining interest as a ceramic biomaterial for dental implant applications due to its biocompatibility and desirable mechanical properties. This presentation briefly reviews different surface modification techniques that have been applied to zirconia and the cur- rent concepts in the evolution of zirconia implant surfaces for better osseointegration.
The potential of surface modification to make zirconia a more successful dental implant material in the future is highly dependent on the establishment of successful in-vitro and in-vivo studies.
Hence, further effort should be made in order to deepen the understanding of tissue re- sponse to the implant and the tissue regeneration process. The presentation will conclude with future prospects of research and further challenges in developing superior zirconia bioceramics and to achieve equal or higher percentages of BIC compared to its counter- parts on Ti alloy implant surfaces.

Dr. Saurabh Gupta is graduate from Manipal University, India and holds a Master's Degree in Oral & Maxillofacial Surgery from RGUHS, India and he runs his own private practice in Bangalore, India. He is also an external Professor for the Oral Implantology department at the University of Jaume I, Spain, an active member of Zirconia Implant Research Group (ZIRG), a Researcher at the Indian Institute of Science (IISc), Bangalore, India and a fellow and ambassador for the Clean Implant Foundation (CIF), Germany.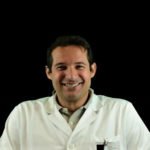 Prof. Dr. Andrea Borgonovo
Zirconia dental implants for edentulous rehabilitation: a 15 years-long experience (This presentation will be held virtually)
In recent years dental implantology has evolved towards the research of alternative materials to titanium. Zirconia implants have become an optimal metal-free alternative in modern dentistry which were initially used in the one-piece variant. Over the years they have been further developed thanks to the introduction of the two-piece configuration.
In the first part of the lecture, we will describe the peculiarities of one-piece zirconia dental implants and long-term results of clinical and experimental studies with an analysis of survival and success rates, soft tissue health and radiographic marginal bone loss (MBL) with 15 years follow-up. The second part of the lecture we will present the scientific literature overview of two-piece zirconia implants, recently introduced in the panorama of ceramic implantology, offering new and different clinical solution to com- plete the possibility of metal free restorations. Moreover during this presentation, we will share our clinical experience and results in order to understand current indications, morphological characteristics and success rate of these implants.
Prof. Dr. Borgonovo received his medical degree and his postgraduate degree in oral and maxillofacial surgery with honors from the University of Milan. He is currently Vice Chief of the Department of Esthetic Dentistry there, runs a private practice special- ising in reconstructive surgery, orthognathic surgery and oral implantology, and has authored over 150 international publications including two books on oral surgery.