The International Academy Of Ceramic Implantology is the first professional organization built around the idea that ceramic dental implants should be and will become the standard of care for teeth replacement. As a comprehensive resource for patients and dental health professionals, the iaoci.com website provides the latest research, news, and articles on the topics of ceramic dental implants, zirconia and zirconium implants, zirconium oxide, and metal-free dental implants of all kinds.
Our membership includes dentists, oral surgeons, periodontists, prosthodontists, laboratories, students, educators, and manufacturers.
Our members enjoy directory listings on multiple, high-ranked websites, access to community forums of your peers, research documentation, and marketing tools, among many other benefits. To view our complete list member benefits and become a member, click here.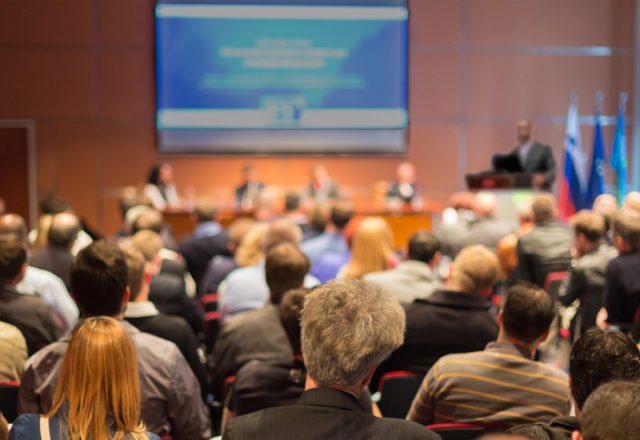 About Dr. Sammy Noumbissi​
Sammy Noumbissi DDS MS earned his DDS from Howard University College of Dentistry, Washington DC. He furthered his dental training by attending the full time three-year Graduate Program in Implant Dentistry at Loma Linda University in California. His advanced studies culminated with a certificate in Implant Dentistry and a Masters of Science in Implant Surgery.
Dr. Saurabh Gupta is graduated from Manipal University, India and holds Master's Degree in Oral & Maxillofacial Surgery from RGUHS, Bangalore, India. He is also trained in multiple allied surgical disciplines including Implantology, Laser and Digital dentistry. Currently, he is working as Clinical Director, Digital Dental Design Clinic & DVG's lab (3M Authorized), Bangalore. He is also a visiting senior consultant at Aarogya Dental and Maxillofacial Center, Delhi.

He lectures nationally and internationally, he is Education Director/ Board Member of International Academy of Ceramic Implantology, which is the first academy in USA dedicated to metal free implantology. He is an active member of ZIRG (Zirconia Implant Research Group), whose objectives are to lead and orient research in metal free implantology and support young and established clinicians in clinical and scientific research. He is also serving the "Bioceramic Division" of "The American Ceramic Society", Ohio, US. He is involved in Research and Development projects (Academic Collaborator) at Indian Institute of Science (IISc), Bangalore.He is also a fellow and ambassador for CleanimplantFoundation, whose mission is to assess production quality and cleanliness of commercially available implant surface. He is in the advisory board of "The Journal of Oral Ceramic Implantology"(ISSN 2293-7897). Apart from this, he is also the clinical specialist for COHO Biotechnology, Taiwan. At present, he is involved in lot of research studies ondental implant materials and digital dentistry.
About Prof. Dr. Georgios E. Romanos, DDS
Dr. Romanos is a Professor of Periodontology and Director of Laser Education at Stony Brook University (SBU), School of Dental Medicine (SDM). Professor (Prof. Dr. med. dent.) of Oral Surgery/Implant Dentistry in Frankfurt/Germany; former Associate Dean for Clinical Affairs at Stony Brook University; Fully trained in Periodontics, Prosthodontics, and Oral Surgery in Germany and in the USA; Board Certified in Oral Surgery and Implant Dentistry in Germany; Diplomate by the American Board of Periodontology; Past President of the Academy of Osseointegration Foundation and the Implantology Research Group of the IADR; Fellow of American Association for Dental Research, the Academy of Osseointegration, Int. College of Dentists, ICOI, ITI Foundation, Pierre Fauchard Academy; American Society for Laser Medicine and Surgery, Great of NY Academy of Prosthodontics, Int. Academy for Dental Facial Esthetics and the American College of Dentists. He has global educational and research activities and served as Visiting Professorship/faculty in Brazil, Italy, Spain, Malaysia, and Utah/USA. He is the author of more than 450 publications (h-Index: 78; over 19,000 citations), the top 2% of scientists worldwide according to the AD scientific index 2022, 2023; editor and co-editor in seven books; over 700 presentations worldwide; lecturer in more than 50 countries; Recipient of many scientific awards like the Distinguished Scientist Award from the American Academy of Periodontology (AAP) and the T.H. Maiman Award for Excellence in Dental Laser Research by the Academy of Laser Dentistry. In addition, to research and scholarly efforts, he is involved in clinical and didactic teaching in periodontology, oral surgery, Implant, and Laser dentistry in NY and Germany and practices in NY clinically in periodontics, implant, and laser dentistry.
Dr. Yuriy May received his dental degree from University of Connecticut School of Dental Medicine and completed GPR residency at Bronx Lebanon Hospital in New York City. After working in private practice for a number of years, Dr. May started his own practice focusing on full mouth reconstruction, oral implantology and metal free dentistry using the latest digital dentistry techniques and technology. Located in Connecticut, Dr. May has established a leading zirconia implant practice in the Northeast USA focusing on specialized full mouth metal-free reconstruction cases. He is an accredited member of the International Academy of Oral Medicine and Toxicology, a Founding Board member of the American Academy of Ceramic Implantology, a member of the International Academy of Ceramic Implantology board certified in Integrative Biologic Dental Medicine.
About Prof. Andrea Borgono
Prof. Andrea Borgon Graduated in Medicine and postgraduated in oral and Maxillo-Facial  Surgery with honors at the university of Milan. He Started his Academic career in 2005 as Clinical Assistant Professor at the school of Oral Surgery, at the university of Milan. In 2012, He obtained the Italian Abilitation for Associate Professor, in 2016 was admitted at university of Murcia as visiting Professor of Implantology and at Ludes Foundation University of Malta as Adjunct Professor of Oral Surgery. He is author of a more than 100 international publications, and speaker at more than 150 national and international conferences. He is author of two Surgery's books.
Dr. Boyer is a passionate dentist, clinician, university professor, researcher and author. After graduating from UCLA School of Dentistry in 2008, Dr. Boyer completed two hospital based GPR training programs at Cedars Sinai Medical Center and the VA Healthcare system, where he received advanced training in oral and maxillofacial surgery, complex and comprehensive treatment planning, and the placement and restoration of dental implants.

Dr. Boyer has been in private practice in Los Angeles, CA since 2010. In 2011, Dr. Boyer became a faculty member at UCLA School of Dentistry where teaches dental students, as well as the residents in the AEGD (Advanced Education in General Dentistry) program. Since 2012 Dr. Boyer has been selected to evaluate new dental products, as well as research and develop new and advanced dental technologies such as the Sonendo GenteWave® system and many others.

From 2018-2020 Dr. Boyer has also trained at the UCLA Dental Implant Continuum, based on scientific research, current standards and protocols, and cutting edge research and technology. In 2020 Dr. Boyer was invited to be one of four investigators in a five-year worldwide multicenter ceramic implant osseointegration and stability study led by the IAOCI and the Zirconia Implant Research Group.
Parthiv Shah is the Founder and President of eLaunchers.com. Over 300 dentists, physicians and other clients from 27 states in USA and over 8 other countries have benefited from working with Parthiv and eLaunchers.com. He is the author of his International Best-Selling book, "Business Kamasutra", and is a contributor or co-author to six additional books. His upcoming book 'Copy That Sells' is co-authored with marketing legend Dan Kennedy. He is routinely invited to speak as a technology expert at direct marketing conferences and small group mastermind sessions.   
Parthiv received his MBA in 1994. He has worked on over 10000 direct mail marketing projects and mailed over a billion pieces of direct mail. He is a veteran of the Indian Air Force, member of the Lions Club, a Leadership Montgomery Core Program graduate (class of 2016) and the proud dad of an Eagle Scout.

eLaunchers was named Small Business of The Year in 2016 and inducted into the GKIC Direct Response Hall of Fame in 2017. They are a GKIC Certified Magnetic Marketing Advisor (2010), Infusionsoft Certified Partner (2011), Digital Marketer Certified Partner (2014), Click Funnels Certified Partner (2015) and Hubspot Certified Partner (2017). In addition, Parthiv is trained on Salesforce.com, ZOHO, Microsoft Dynamics and six other cloud based and desktop CRM systems.
Dr. Steffany Mohan has practiced dentistry since 1996. She completed her undergraduate work in agricultural biochemistry before earning her Doctorate of Dental Surgery at the University of Iowa. Since then, Dr. Mohan has built and sold several dental practices and currently owns six practices where she employs ten associate dentists and fifty team members, including 14 full time hygienists. She enjoys implementing proven systems in the practices.
Dr. Mohan has been chosen for several clinical and practice management educator positions due to her history of serial implementation successes. Dr. Mohan has a true passion for mentoring and guiding colleagues through her own proven systems. She works with individual offices as an advisor for their practices and management systems. She also has a particular interest in the brain and mindset practices as they relate to dentistry, it's fascinating!
Dr. Mohan likes to think of herself as "the dentist next-door." She is always curious to learn and master new things and is a proponent of good old-fashioned work-ethic. She has lectured internationally as well as extensively in the United States.
Dr. Mohan is married to her husband, Mike since 1996. They have four children, two sons and two daughters: Luke, Josh, Camaryn and Halle.
The IAOCI is supported by the following organizations and metal-free dentistry and implantology industry influencers.









Want to Become a Sponsor?