DIGITAL DENTISTRY SEMINAR
Date: Thursday, March 12
Time: 1:00-5:00pm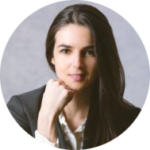 DR. FABRIZIA LUONGO
THE MANAGEMENT OF THE AESTHETIC AREA WITH A DIGITAL APPROACH
Course Description: The Esthetic zone has always been the most challenge area in implant rehabilitation. The final outcome of the therapy is related to multiple factors that are not often easy to evaluate.A correct control of the emergence profile of the implant, the type of the implant-abutment connection, the shape of the soft and hard tissues are only some of the most important factors which must be carefully checked before starting the therapy.Recently new devices as intra/ extra-oral scanners, cone-beam computed tomography (CBCT) scanners, computer-aided design/computer-aided manufacturing (CAD/CAM), software and innovative fabrication procedures such as 3D printing and computerized milling machines are changing the way we make the diagnosis and we treat our patients.Especially in the aesthetic zone and in single-tooth rehabilitations, these devices can be extremely useful to make a correct diagnosis and elaborate a more accurate treatment planning.A case series of single tooth will be presented comparing the analogic and digital workflow.
Learning Objectives:
Correct management of the esthetic area in implant rehabilitation
How to use digital devices to improve correct diagnosis and treatment planning
Indications and limits of optical impression and guided surgery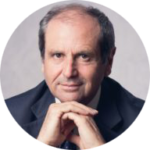 DR. GIUSEPPE LUONGO
DIGITAL IMPLANTOLOGY: THE MODERN APPROACH TO THE IMPLANT THERAPY
Course Description: The Digital revolution is changing the way people think, communicate and work. Even the world of Dentistry is experiencing the effects of the Digital revolution: computers and Digital devices are making what were previously manual tasks in an easier, faster, cheaper and more predictable way. New tools such as intra and extra-oral scanners, one beam computed tomography  powerful software and innovative fabrication procedures such as 3D printing and layered manufacturing are changing the way we treat our patients. Accordingly, dental professionals are changing the way they think, communicate and work. Moreover, now these new technologies are mature enough and priced reasonably to be included in daily dental practice. In particular, the applications of the new digital procedures in implantology are changing the way the clinician evaluate the treatment planning and make surgical and prosthetic treatments. From an experience of more than 20 years and on the basis of the current literature a wide summary of the applications of digital technologies in implantology will be presented emphasizing benefits and limits.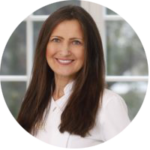 DR. HENRIETTE LERNER
WHITE DIGITAL IMPLANTOLOGY: THE SCIENCE AND CLINICS OF FULL ARCH RECONSTRUCTIONSY
Course Description: The full arch reconstructions in adjacent multiple implant approach is experiencing a leverage by zirconia implants , printed ceramic restorations, static and dynamic navigation. Outstanding results and esthetic predictability in immediate loading approach by zirconia implants can be reached if parameter and algorithms of science and clinics are applied.
Learning points:
Principles of dynamic and static navigation.
Parameter of esthetics in adjacent full arch Implant reconstructions.
Science and clinics behind white restorations: Implants and Crowns.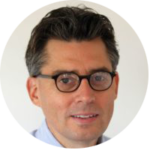 DR. KENNETH VAN STRALEN
A COMPARISON OF DYNAMIC AND STATIC GUIDED IMPLANT PLACEMENT
Course Description: Only a small percentage of implants are placed using surgical guides despite the many advantages inherent in using a guided technique including determining implant sites in advance that consider the available bone volume, and the position of the maxillary sinus and inferior alveolar nerve. Presurgical planning allows preparation of stock and necessary surgical armamentarium to facilitate safer, faster and less invasive surgery. Beginning the surgical plan with the position of the prosthesis following by reverse engineering implant position in the greatest available bone while avoiding delicate anatomical structures gives the best aesthetic and functional results. Generally, the two methods of transferring planned implant surgery from the virtual world to the surgical field are "static" or "dynamic" guidance. Static guidance uses preconstructed surgical templates to support guide tubes or other devices to ideally position the burrs or handpiece when preparing the implant osteotomy and, in some cases, when delivering the implant. Static guides can be tooth, bone or mucosa supported. Dynamic guidance allows real-time handpiece tracking and includes virtual imaging to guide implant bed preparation and implant placement as the operator performs the procedure while following visual cues displayed on a computer monitor in the operatory. Both methods produce superior results when compared with freehanded placement although some clinical situations lend itself to static guides while other situations are better handled dynamically. Recommendations on when to use which system will be presented, as well as a discussion of why freehanded placement is still the dominant implant delivery method.
Learning points:
To learn the difference in terminology when discussing dynamic and static guidance, fully and partially guided systems.
To develop a rationale to help decide which clinical circumstances would benefit most from either dynamic or static guidance.
To appreciate the newest innovations that accompanies various approaches