Empowering dentists with the mindset to choose financial freedom, emotional mastery, and connected culture.
Title: Empowering dentists with the mindset to choose financial freedom, emotional mastery, and connected culture.
Speaker: Leah Roling
Workshop Dates: 21st May 2022 (Saturday)
Price: $99
Brief description of the workshop :
This workshop is for you if you struggle with scarcity thinking, creating a collaborative culture, perfectionism and people pleasing.  It's not in knowing more, it's in doing what you know and knowing why you don't do that is gold.  It is everything.  You see nothing you experience is outside of yourself which means that everything you think, everything you feel, every single result in your life is of your own making.   I will show you how you are the creator of it and how to manage your mind, master your emotions and create the results that you know are possible you just haven't figured it out YET.  Get ready to solve not only the problems you are aware of, but more importantly the ones you aren't.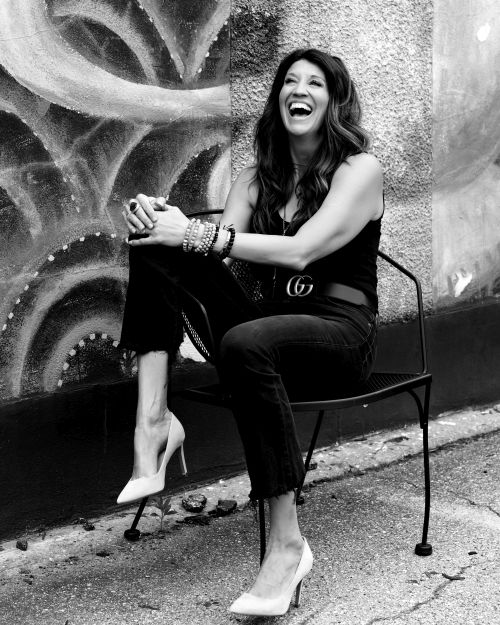 Leah Roling is a "mostly" happy, loved wife, proud mama of 3 amazing, and sometimes naughty boys and my awesome, all love St. Bernadoodle, Macc, who I believe is perfect.  A guacamole obsessed, LEO, enneagram 3,  self-care junkie. 
She is a thought coach and strategist, author, public speaker and unapologetically imperfect. 
After 25+ years in corporate she left and started her own coaching company and methodology. 
After spending 30 years trying to find her worth in accomplishing, people pleasing, trying harder, doing more, searching for answers, finding none she had an epiphany.  The answers were never found because she was solving the wrong problem. 
Her quest is to help people be the boss of their brain and to truly understand how our heads and our hearts are the secret to every doubt, every delay, every distraction, every disappointment, every decision.
Think about it, how would your life be different if doubt, delays, distractions, disappointments, and decisions were all in your control. How would your life be different if you had the solution to every single problem? Her mission is to show you not only how it is in your control but how to solve for it. Her BE method ™️ is a combination of her personal development journey along with her multiple certifications and degrees in Cognitive Behavioral Therapy, Neurolinguistics programming, Hypnosis, Neuroscience, Quantum Science, Metacognition and Metaphysics, and Phd programming.
This method combines a framework for thinking along with a state of being.  This method has been consistently producing results for hundreds of dentists and thought leaders all around the country.
She values FAITH, FAMILY and FUN. Her big scary goal: UNCONDITIONAL LOVE for everyone, including herself.